An Interactive Map of the Lewis and Clark Expedition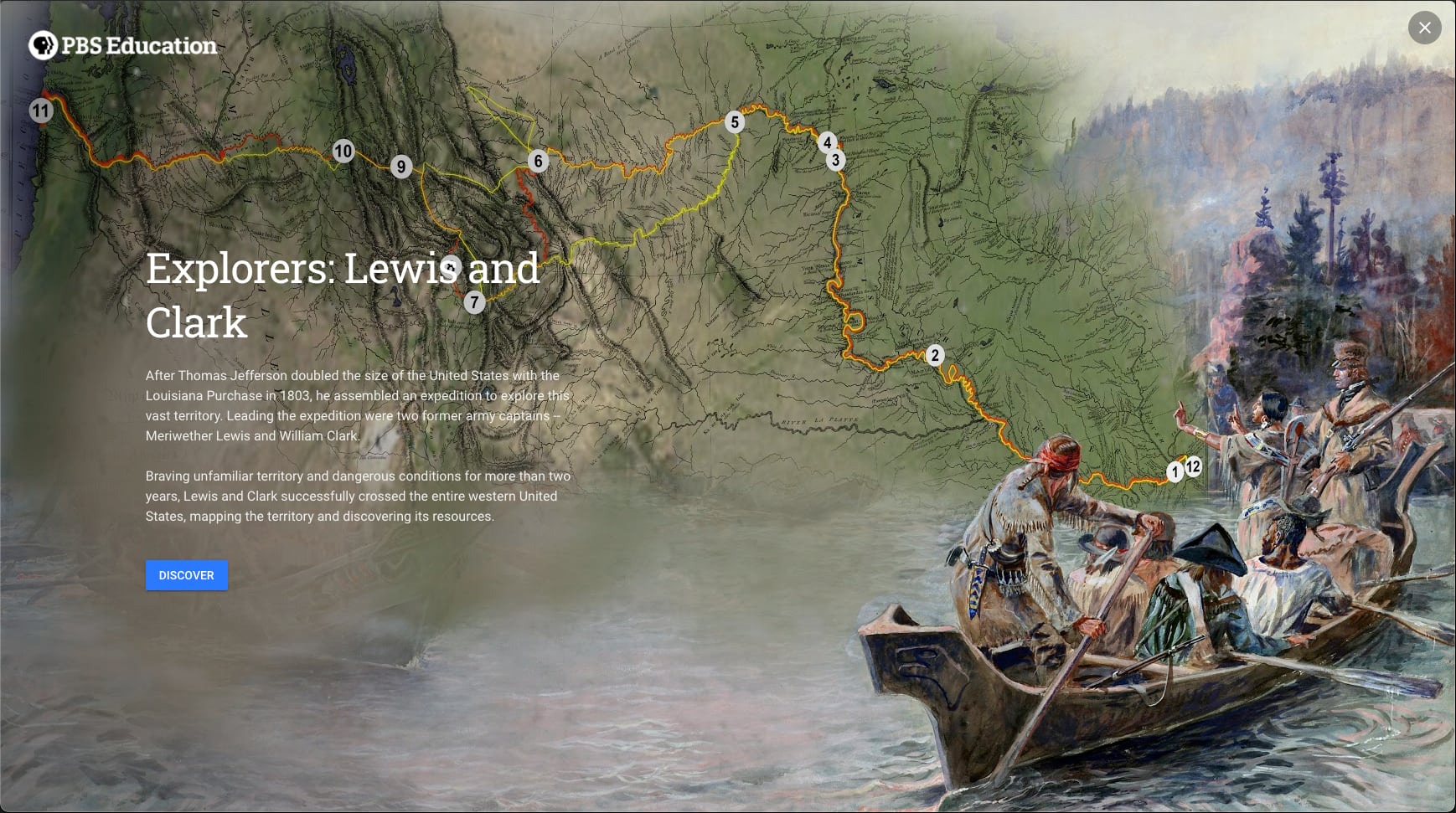 Together with PBS Education, Google Earth has released an interactive map of Lewis and Clark's famous expedition to explore the newly aquired Louisiana Territory. Visitors to the site can go on a virtual journey with Lewis and Clark following several important locations throughout their trip. At each stop, there is a video and an explanation as to why it was important.
The Lewis and Clark Expedition was one of the most signficant expeditions in the history of the old west. Waves of settlers followed in their wake changing the landscape of the west forever.